Step up and own a career right for you
We're serious about building great careers. We ask our people to be clear on their purpose, own their priorities, and in return we'll support them to build amazing careers full of enriching and diverse experiences.
Think 'lunch and learns', impromptu talks in our onsite event space, the Cube, meetups, and hack days.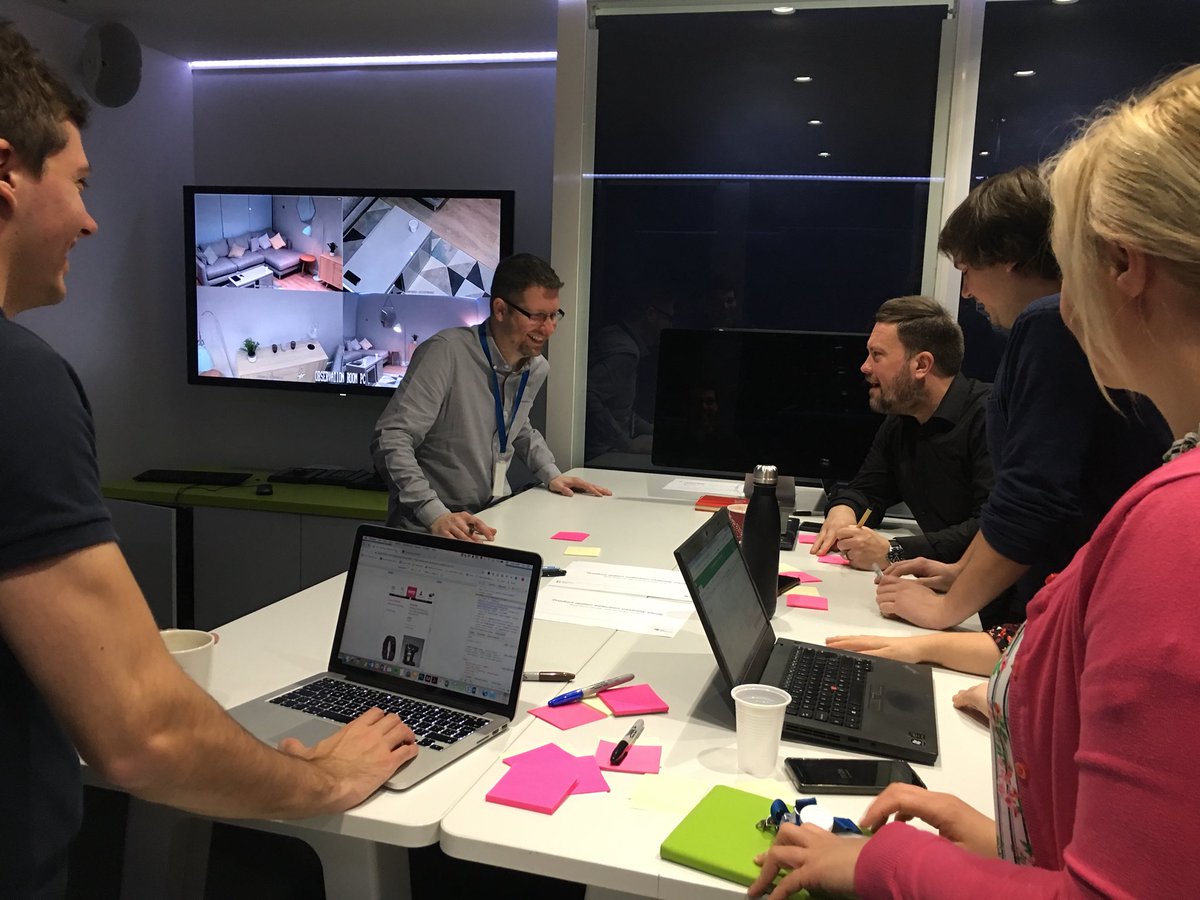 As we continue to evolve, we give our people the freedom to create their own opportunities and shape a career path that's as unique and adaptable as we are. It's about giving you the tools to build the career you want, not telling you where to go or how to do it.
In fact, we've designed our working environment so that learning is a natural process, whether that's through moving sideways into new areas of the business, developing capabilities on major projects or jumping on to skype with one of our lovely development team members to give you guidance or support in a flash!
Introduction to Very.
We'll welcome you into our team, and you'll get a real sense of the purpose and core values that sit at the heart of our business. From day one, you'll learn about everything from the history of The Very Group and the 100 year journey we've been on, to the exciting future ahead of us and the part you'll play in making that happen.
You'll be given access to a range of learning for all colleagues to take advantage of, from the everyday essentials to the manager must haves, our development offer will give you the skills you need to thrive. Here's a taster of what's on offer from our 12 power topics:
A passion for change: managing how we respond to change can be the difference between success and failure. This topic helps you understand how you can choose your response to change and recognise the impact of the choices you make and continue reinventing long into the future.
Grow a team like no other: our managers are given the training they need to have the right conversations with their teams, this is key in influencing and developing talent right across the business.
Stay fresh: this is all about keeping up to date as we continue to rewrite retail. We move at pace, which means there's always something new to learn!
Social learning.
Online communities play a big part in They Very Group life, especially with the learning environment – encouraging colleagues to connect and collaborate on a variety of subjects, from wellbeing, to data analytics and diversity in digital.
And they're not just work related. There are a number of communities that have been set up by colleagues so they can chat and learn about subjects that matter most to them. For example, our Parent Diaries community that's for parents or parents-to-be to come together and support each other as they learn to balance their way through work and life.
Learning gigs.
We love learning gigs; 1-3-day learning events, held in The Very Group's purpose-built event space and filled with unique learning experiences designed to inspire our colleagues. These include internal and external speakers, social book clubs, 1-2-1 coaching and much, much more.