Current vacancies
Search by job title or keyword
Retail Performance Lead - INTERNAL APPLICANTS ONLY - 12m FTC
About us
We're The Very Group, home to Very.co.uk, Littlewoods.com and a team of 4,000 super-talented people. I am currently looking for a Retail Performance Lead for a 12 month FTC covering for maternity in our Head Office in Speke, Liverpool. This role is for INTERNAL APPLICANTS ONLY.
We're the UK's largest integrated digital retailer and financial services provider, and we've been helping customers say yes when it matters most for over 100 years. In that time, we've consistently reinvented our business to adapt to economic conditions and industry changes – going from bricks, to clicks, to mobile.
But despite our passion for reinvention, we've never wavered from our purpose; to make good things easily accessible to more people. It means giving our customers the brands they love, an outstanding shopping experience and flexible ways to spread the cost.
We've continued to deliver for our customers throughout the Covid-19 outbreak – and we've done it by transforming the way we work.
We're fired up for the future and the next stage in our development. We'll give customers access to more great brands for themselves and their families, a seamless shopping experience and even more control of their finances through innovation in flexible ways to pay.
Ready to reinvent? Get in touch.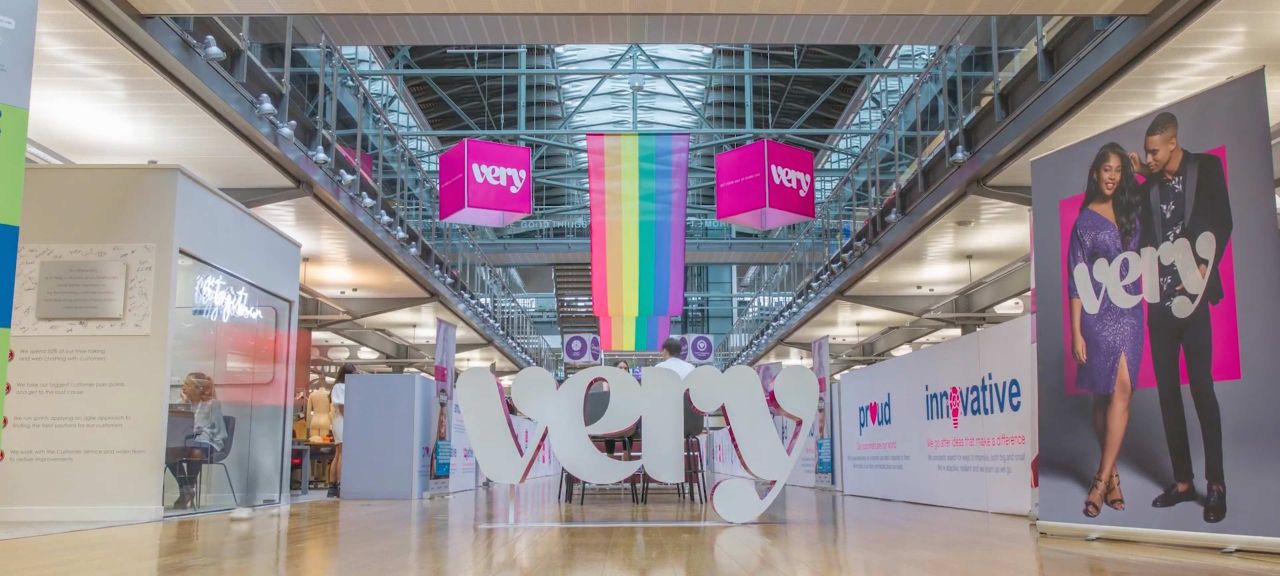 We are looking for a driven, ambitious and energetic colleague who is looking for a new challenge in a role with huge scope. This role would suit the following colleague:
If you are an inquisitive person, who enjoys gaining a deeper understanding on topics and trends
Someone who likes to see the bigger picture and be part of the conversations at the heart of day to day trading
You are someone who enjoys building relationships with a wide network of people and working cross functionally
Enjoys voicing opinions and recommendations.
The Retail Performance Lead role is to objectively assess the retail activity plan, ensures it is fit for purpose and is aligned to customer and business priorities to deliver Retail KPI's.
The role holder will operate as a key member of the Retail Team and facilitates cross functional working across a wide number of business functions to capture factors which can impact performance, provides insights & recommendations and highlights risks and opportunities for expectations vs the plan.
KEY RESPONSIBILITIES:
Takes inputs from DI, Commercial Finance, FS, Marketing, Customer and Category and critically reviews and analyses information to provide a confidence rating in the plan in any given week
Captures performance results and influencing factors to ensure robust analysis of historical performance drivers and trends can be used to assess future plans, identify risks & opportunities and inform future phasing
Own and maintain master trading plan – capturing all micro and macro factors which may have influenced trading performance
Assist with post-event independent analysis, bringing together conclusions from DI, market team, GA and financial metrics. Provide concise, summarised lessons learnt and recommendations
Attend daily trading and activity forums and present updates when required
Create weekly activity slide with this year and last year activity for inclusion in weekly trading performance note and monthly planning forums
Ensure we prioritise the right activity to drive the required financial outcomes and champion what is right for the customer and the business
Responsible for building the weekly trading plan which ensures key customer and category priorities are represented and ensure any changes to the priorities are communicated to key stakeholders
Requirements
Requirements to be a successful applicant:
INTERNAL APPLICANTS ONLY
Self-Starter - sufficiently motivated to work on their own initiative
Proactive and inquisitive – looking for trends and spotting anomalies in performance that requires further investigation
Analytical thinker - capable of gathering and interpreting a wide range of insights from multiple sources and think objectively in order to form a conclusion or reach a decision
Able to challenge others fairly and confidently
Confident and engaging communicator with strong stakeholder management skills
A person who can lead collaborative working across cross functional teams and deliver updates credibly to senior stakeholders
Ability to balance commercial and customer needs
Proficient with use of CMI and Excel
Methodical and pays close attention to detail
Benefits
TARA salary uplift for the 12 month period (if moving up a grade)
All benefits will remain the same as your current grade
This is a fantastic opportunity so if you're interested to find out more please contact Kieran Grundy in the talent acquisition team. If you are considering to apply, please speak to your manager beforehand.