Operations team
Let's deliver for our customer
Our operations team are responsible for turning around 48 million customer orders every year (wow!), ensuring they are distributed at pace, quality and scale. In this team, you'll find operations managers, shift managers, technicians and more, all dedicated to making sure this essential part of our customer journey is world class.
To ensure our operations are delivering even more for the customer, we've built a state-of-the-art, 850,000 square foot distribution and returns centre at the East Midlands Gateway. The site, named Skygate features best in class tech, helping us serve our 4.8 million Very and Littlewoods customers to shop across the UK, giving them the delivery options they need.
The site is home to over 500 bright and talented people, people like you!
We've created a really exciting opportunity to play a key part in our journey to be the number one destination for shoppers who value flexible ways to pay.
We've designed the site with colleague experience at its heart, with everything the teams do underpinned by our purpose, values, fantastic leadership and a diverse and inclusive place to work. You will be empowered to own your work and share knowledge and ideas on how to make things better, easier, and more efficient for each other and customers.
Let's never stop learning
We've put the right things in place to support and stretch colleagues to progress; so if you're doing a great job and can show us you're hungry for more, then you can truly build your future at Very with a range of development opportunities including:
Fun, interactive and timely inductions to support you in your new role
Team sessions to help you work well with those around you
Skill development for the things that are relevant to how we do things here
Our Location
The team is based in East Midlands
Unit 3, East Midlands Gateway, Derby, DE74 2DL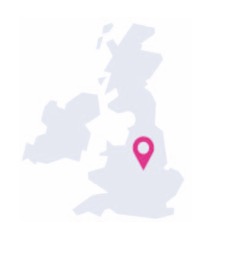 Roles
Flow operations manager
Partnering with the rest of the senior operations team our flow room operations manager is responsible for building and testing the automated systems, having overall responsibility for the management of the systems software and automation. Our flow room operations manager has significant influence over working methods in the fulfilment centre, therefore is required to have a detailed understanding of all processes and functions across the operation, particularly in relation to the delivery of stock and order creation. This is a key role in motivating and inspiring colleagues, and promoting teamwork across the site. Someone with their finger on the pulse of the workforce and site, who can communicate across all levels of the business is perfect for this role. We need an agile person who will drive the business without always being told what to do next.
Shift manager
Our shift managers lead the operational teams within their area of responsibility (e.g. inbound/outbound/returns) focusing on operational KPIs and performance. Ensuring that the working environment is efficient, operational KPIs are exceeded and teams have the best training and guidance for future success. An average day can often involve setting departmental targets with the bigger picture in sight, creating improvement plans across designated areas and managing resource to maximise productivity. Our shift managers have a talent for exceeding operational KPIs but also someone with a real flair for coaching and developing colleagues who are as passionate as us about wellbeing.
Team manager
To lead the people and process within an operational area of the fulfilment centre. Ensuring that the working environment is efficient, and ensuring a customer focus in order to exceed operational KPI's are whilst Health and Safety is front of mind.
Technicians
Our team of flow room technicians are responsible for ensuring the smooth system and product flow across the site. They will work closely with the rest of the fulfilment operation the technician monitor system performance and ensure that availability is maximised throughout to acheive KPIs. Our technicians tend to show a passion for automated fulfilment showing a natural curiosity and an analytical mindset.