Current vacancies
Search by job title or keyword
Fashion Strategy Intern
About us.

We're The Very Group, home to Very.co.uk, Littlewoods.com and a team of 4,000 super-talented people.
We're the UK's largest integrated digital retailer and financial services provider, and we've been helping customers say yes when it matters most for over 100 years. In that time, we've consistently reinvented our business to adapt to economic conditions and industry changes – going from bricks, to clicks, to mobile.
But despite our passion for reinvention, we've never wavered from our purpose; to make good things easily accessible to more people. It means giving our customers the brands they love, an outstanding shopping experience and flexible ways to spread the cost.
We've continued to deliver for our customers throughout the Covid-19 outbreak – and we've done it by transforming the way we work.
We're fired up for the future and the next stage in our development. We'll give customers access to more great brands for themselves and their families, a seamless shopping experience and even more control of their finances through innovation in flexible ways to pay.
Ready to reinvent? Get in touch..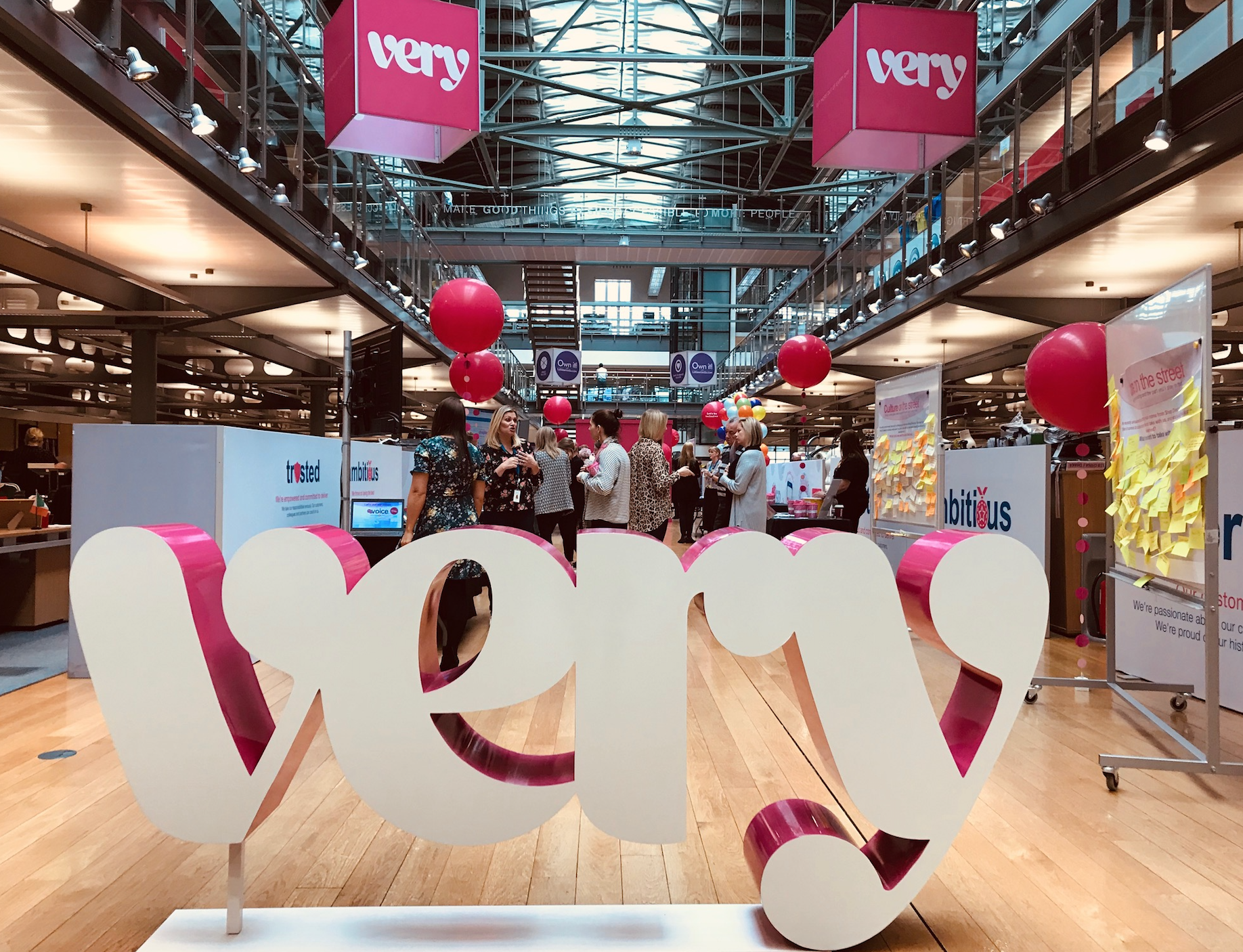 About the team.
For the first time at The Very Group, we are excited to bring on a placement student in our Fashion Strategy team. This is an exciting and diverse role whereby the successful candidate will have the opportunity to shape and drive the 10 months of their placement.
The key components for this position include:
Strategy tracking: You will be responsible to measure how fashion is working against agreed priorities that are in place. Working closely with your team, you will be an integral part to ensure that everyone understands their current position and progression against initiatives.
Monitor performance: You will be responsible for assessing the performance of both The Very Group and the market.
Retrieval of data sources: You will be responsible to retrieve data at pace from colleagues within TVG and our internal systems to enable analysis.
Turn data into meaningful insight: You will be responsible for creating meaningful analysis for the purposes of strategy documentation. Examples: documents: Shareholder / Executive updates, wider leadership team communication.
Build relationships with individuals in Fashion team and cross functionally: Ensure stakeholders follow up on agreed actions to support Fashion. When stakeholders are providing information for the collation of strategy documentation, ensure they deliver to deadlines.
Raise the red flags / blockers to progress: Clearly articulate challenges to achieving tasks and raise to Strategy Manager so plan to resolve can be agreed.
About you.
Studying a numerical degree, you should feel comfortable with wide sets of data and innately logical.
Naturally analytical: Is capable of analysing multiple sources (numerical, verbal and all others). Builds information into clear and compelling insight focussed on the relevant points. Data-lead and objective.
Organised: Is a naturally organised individual, always note taking and building the follow up actions to deliver the piece of work to agreed deadlines.
Flexible and agile: Understands that priorities can shift quickly and is able to pivot focus into what is required. Remains resilient and positive when having to iterate work to get to finish line.
Takes feedback well: Sees it as a positive and uses it to develop approach.
Personable: Makes a good impression on others. A good people chaser, good at getting what is required from key individuals in the business.
Good networker: Establishes good relationships with people in the team and cross functionally. Relates well to Fashion senior management team and stakeholders in business.
Tools
Competent in full Microsoft Office suite: Key points:Good skill level at excel. Can use excel formulas as short cuts to conduct analysis. Good understanding of tools in PowerPoint and able to produce consistently well formatted documentation.


How to apply
To join us on our 2021 intern programme, you'll need to apply through our careers site with your CV, cover letter and answer some questions. We will then be in touch and if successful, invited to the next stage!
If you want to find out more about us, please head over to our Instagram LifeAtTheVeryGroup to find out more about the day in the life of our interns and get the chance to ask them any questions!
Please note the dates for the placement are starting July 2021
Please note that the talent acquisition team are managing this vacancy directly, and if successful in securing this role, you may be required to undertake a credit, CIFAS and CRB check.
If you're a current employee of The Very Group, please apply via Talent Online as an internal applicant.
We're an equal opportunity employer and value diversity at our company. We do not discriminate on the basis of race, religion, colour, national origin, gender, sexual orientation, age, marital status, veteran status, or disability status..